Register
View Demo
Paatasala Inc is happy to announce that TANA Inc (Telugu Association of North America ) agreed to take a major role in promoting and managing Paata sala from now on wards. Paatasala is also happy to announce that it started Blended E Learning Method to its present students from Ugadi day, 25 March 2020 and offered E Learning during Covid19 Stay at Home period in March 2020 to June 2020. All centers conducted Online classes and also Final exams also online. Certificates be issues shortly to the qualifying students of all classes in all centers.
Paatasala pleased to announce that classes for 2020- 21 Academic year shall begin from 1st week of September 2020. Based on Covid19 situation and restoration of normalcy, Paatasala shall start In Person classes like earlier and also start Blended E Learning model classes.
TANA Leadership is lining up several New Centers and the same be updated in this website. Please visit www.paatasala.net regularly for knowing the centers and register your child.
Registrations for 2020-21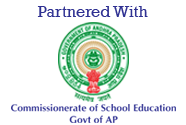 ---
© 2016 - 2018 - Paatasala Inc